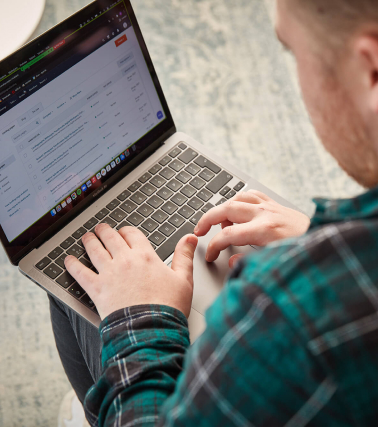 An expert in HubSpot
For a successful inbound campaign, combine man and machine. Become an expert, channel the power of HubSpot and focus on one goal: growth of your business. Learn which opportunities are still untapped in your area.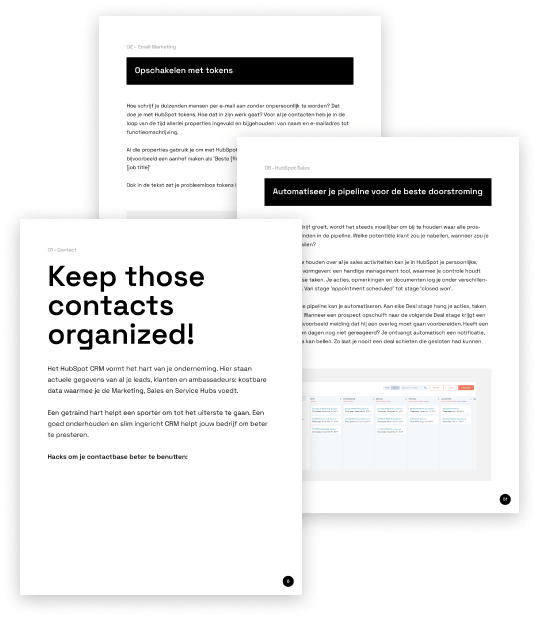 Here's what you'll find out
The HubSpot CRM is the heart of your business. A well-maintained and smartly designed CRM helps your business perform better. Here are some of the topics in 50 HubSpot Hacks:
Discover how you can use your contact base even better and automate personalization.
Discover what untapped opportunities are waiting for you in your HubSpot environment.
Understand that analysing campaigns doesn't have to be difficult. Are your budgets well spent?
Smart, smarter, smartest! Easily make your website, social media, forms & CTAs smart from within HubSpot.
Read 50 HubSpot Hacks

Leave your details below to receive 69 pages of hacks for your HubSpot environment.
The HubSpot CRM is the heart of your business. A well-maintained and smart designed CRM helps your business perform better. Here are some of the topics in 50 HubSpot Hacks: