Do you want marketing & sales to work faster and more efficiently to achieve more business growth? Then dive into the world of ABM: Account-Based Marketing.
What is Account-Based Marketing?
With Account-Based Marketing (ABM), marketing and sales focus on a limited number of promising, complex accounts that have been selected in advance after consultation. These high-value accounts are approached as unique markets. What does that entail?
At ABM, the marketing and sales team compile a customised marketing and sales campaign for each account. Within these campaigns, specific stakeholders are approached with personalised messages.
Who is Account-Based Marketing suitable for?
Especially companies that want to sell high-value products and services to a select group of high-quality accounts need the precision of account-based marketing. This also applies to organisations that have a complex sales process involving multiple stakeholders.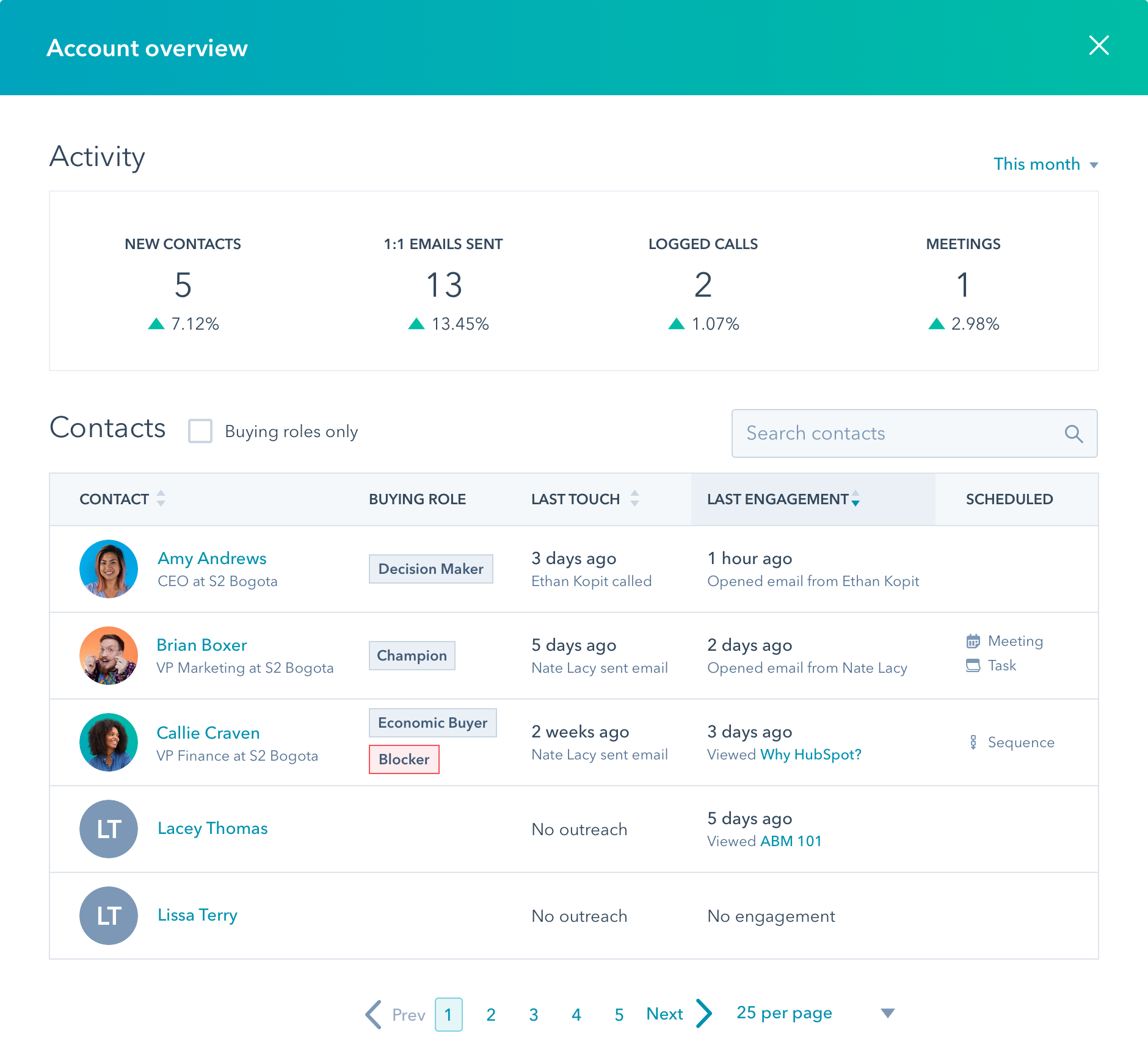 ABM helps marketers and sales teams identify the right stakeholders within these accounts and then provides them with a personalised, streamlined buying experience. But who are these stakeholders? They include influencers such as managers and decision-makers such as directors with final responsibility.
Inbound marketing and ABM complement each other
Inbound attracts visitors with valuable content, converts them into leads, and then helps these prospects throughout their entire sales cycle. It is all about providing unique customer journeys.
That makes the Inbound method complementary to Account-Based Marketing. With Inbound, you attract the right potential customers, and ABM uses marketing and sales to accelerate the 'flywheel' of the inbound method. By linking Inbound to ABM, you can better secure high-target accounts.
You prevent marketing from spending unnecessary time nurturing leads that never become sales-ready, as Inbound and ABM work together so well. In addition, sales do not waste energy and capacity on SQLs that do not convert to customers.
At ABM, you choose high-value accounts that are suitable to approach. But how do you know that? By having sales and marketing do 'fieldwork' first. What do influencers and decision-makers within a particular industry deal with? What problems do they struggle with, what challenges does the organisation have, and which developments are there in the sector?
Once the important information has been mapped out, marketing and sales will put together an ideal customer profile in consultation. HubSpot then builds workflows that automatically filter all leads, leaving a list of target accounts.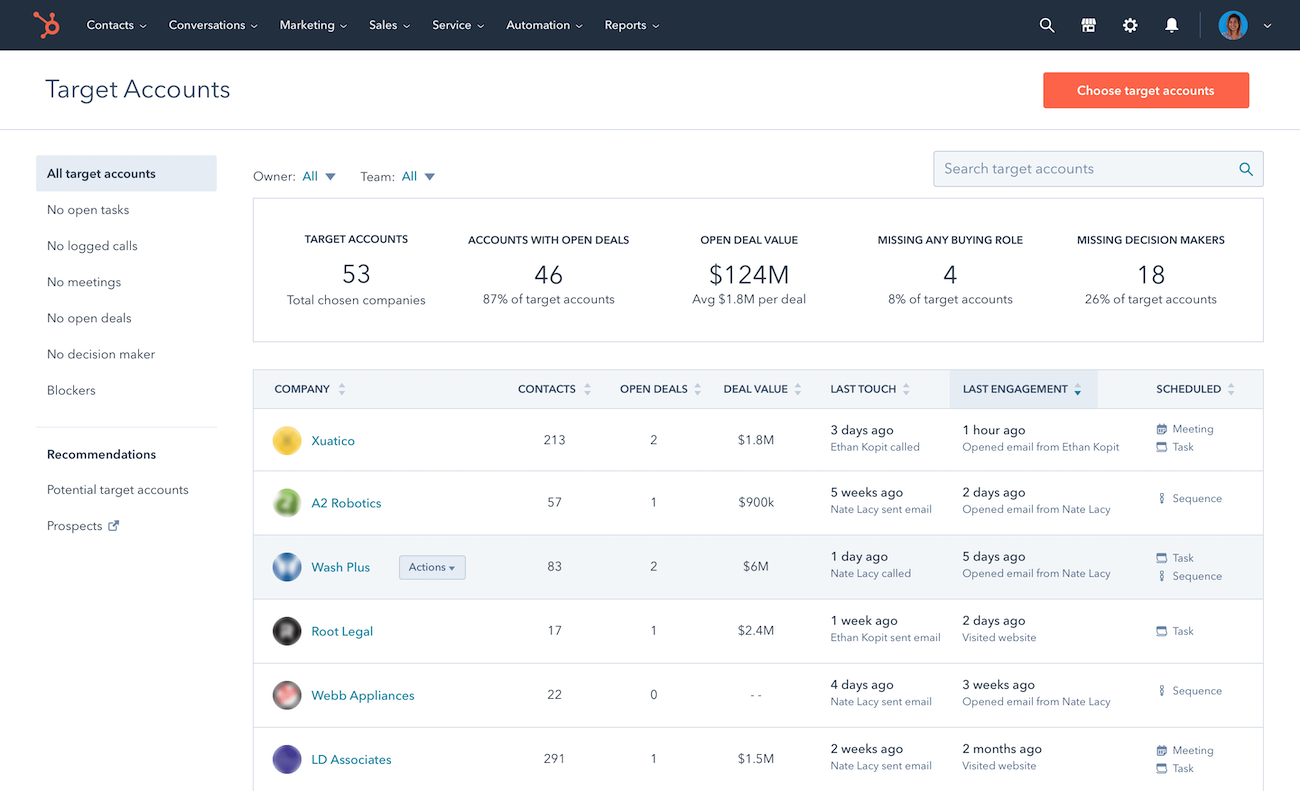 Marketing and sales then go through these lists together to select the most promising accounts. Are they all on the same page? That is the signal to jointly start a targeted campaign for each unique account.
In ABM, you research various high-target accounts, select the most valuable organisations and then make every effort to impact and engage them. This way, you close more successful deals and cultivate more great ambassadors who are the engine for even more business growth.
The benefits of Account-Based Marketing
Inbound is, therefore, all about attracting the right potential customers. At ABM, marketing and sales focus on a select group of promising accounts that represent sizable value. HubSpot is the tool to select, access, nurture, track and analyse these target accounts. With the collected data, you can continuously fine-tune the account-based marketing process.
What is the conclusion? HubSpot combines the best of inbound and ABM. The software makes it possible to personalise, analyse, and optimise all communication between your company and your target accounts.
Account-Based Marketing allows you to use your staff and resources more efficiently to attract large, complex accounts. This way, you realise sustainable business growth in the long term. Because even after the onboarding process, the inbound principle remains valid: engage and delight customers.